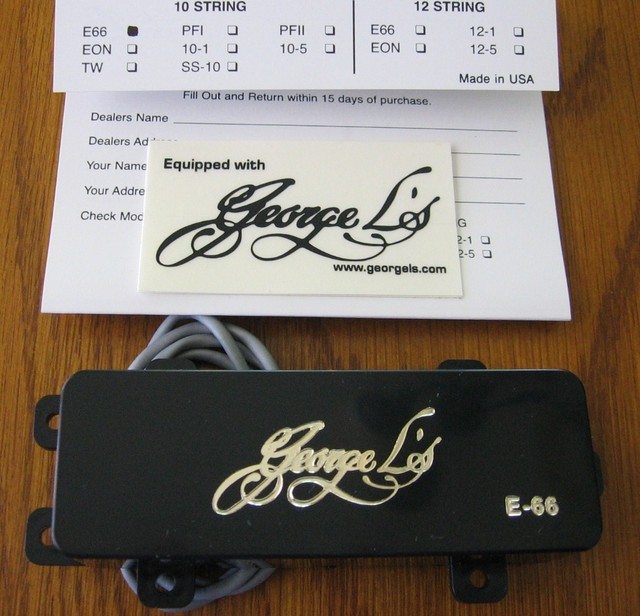 DESCRIPTION:
1 Geo L pickup...E-66 – This Humbucking pickup was designed by George Lewis and Buddy Emmons to recreate the 1966 sound Made famous by Buddy. ( 17.5 Thousand Ohms ).
Designed to be replacement pick-up for 8 and 10 string pedal/lap steel guitars. Fits wide or narow mounts. They'll almost certainly fit where your old pickup sits now.
THE PICKUP SIZE:
1 5/16" WIDE
3 7/8" LONG
13/16" THICK
THE TABS ARE 5/16 INCHES..
PRICE $99.97 > ADD TO CART