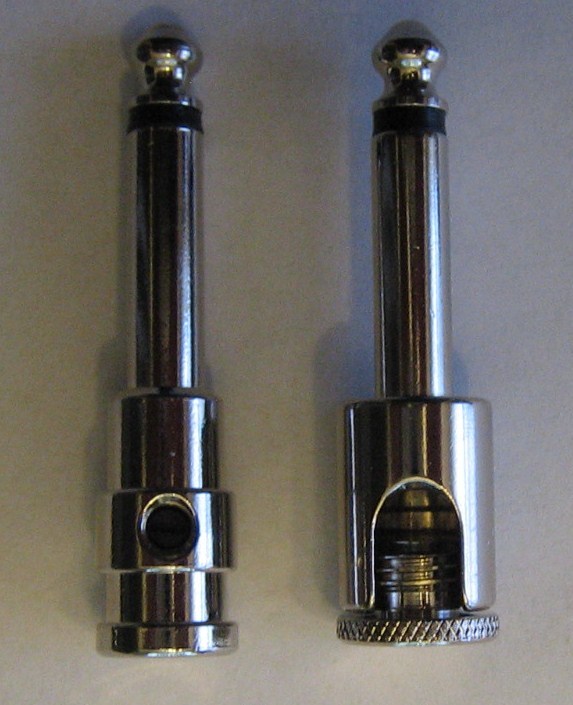 Description:
2 plugs - George L's Sizes .225 or .155 Combo Set (Nickel)

1- right angle & 1- straight plugs
The first high end instrument plug. It requires no stripping or soldering. Just cut the cable, select the plug and tighten it down.
George L's plated plugs are the standard on guitar pedalboards everywhere.
*** George L's Cables and Plugs Have a Lifetime Warranty! **
PRICE $11.00
2 Plugs Size .225 > ADD TO CART
2 Plugs Size .155 > ADD TO CART